Vanderburgh County Medical Society New Vehicle Professional Purchase Program
Kenny Kent Lexus wishes to provide the Vanderburgh Medical Society's Tri-state area physicians a program that addresses time constraints and navigation through the purchasing process and servicing of their vehicles. The Kenny Kent Lexus program enhances the automotive purchasing and servicing experience with savings and convenience.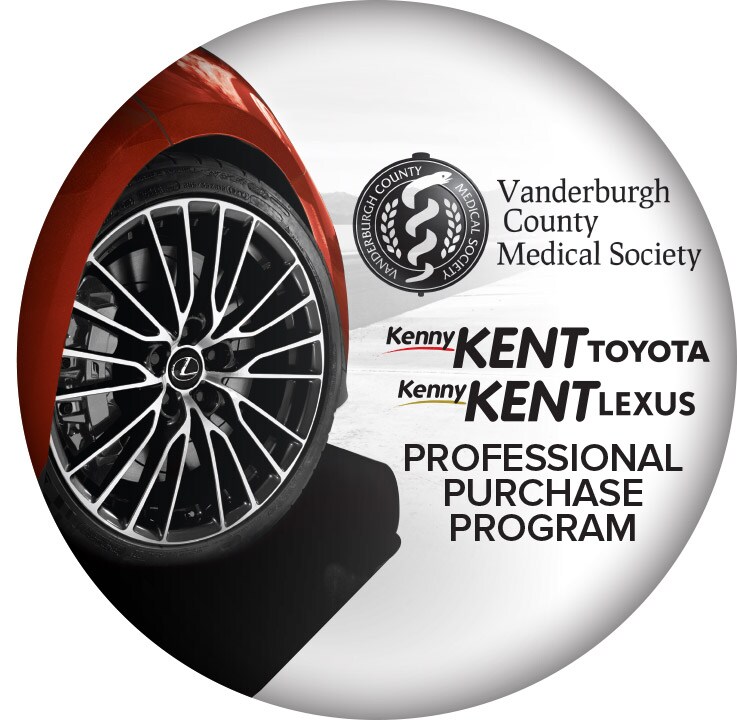 The Program:
 
Designated  dealership personnel are assigned to administer the Vanderburgh County Medical  Society's both sales and service programs.  Please identify the  VCMS's affiliation when working with us.
  
Test  Drive - Vehicles delivered to Vanderburgh County Medical Society physicians for  review.
 
Pricing - Vanderburgh  County Medical Society pricing for each vehicle. 
 
Purchase On-Line and Trade-In On-Line are available. Delivery of a vehicle may occur at an office, home, or the Kenny Kent Lexus dealership.
 
Complimentary concierge service makes servicing very convenient. Concierge service program available Monday through Friday, beginning at 8 am with vehicle  returned by 2:30 pm. Designated drop off and pick up for physicians established by VCMS.
 
Receive a $100 accessories gift card redeemable at Kenny Kent Lexus when you purchase a new vehicle  under this program.