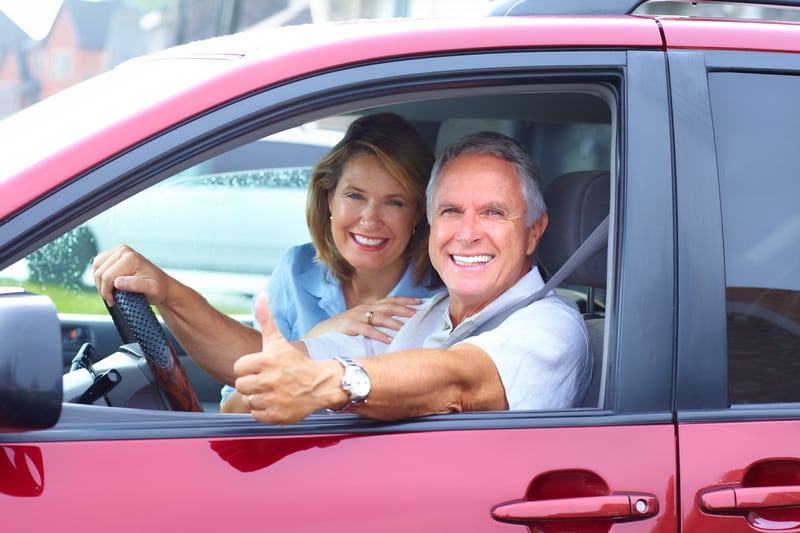 If you want a new car but aren't prepared to buy, you may be wondering if you have another option. 
Getting behind the wheel of a new Toyota is made easy through leasing! You'll also have the added advantages of lower monthly payments and more flexibility in the cars you drive. Continue reading for more information on how leasing can benefit you.
Benefits Unique to Toyota Leasing
If you've received a college degree within the last two years or are set to graduate in six months or less, Toyota wants to reward you for your hard work! You may qualify for a waived security deposit and a $750 rebate on select new vehicles.
In honor of their service, Toyota also offers a military rebate of $500 to active personnel and their families.
Lower Monthly Payments
Lease payments are typically lower than finance payments would be on the same vehicle since you only pay on the portion you are using. It's a great opportunity to get into a better equipped model for a lower cost, or to add on those extra features you otherwise would have skipped out on.
If you drive 12,000 miles or less annually, you may be able to get additional discounts! With Toyota leasing, you'll never have to worry about overpaying for miles you aren't going to use.
A Lease Personal to You
Toyota leasing makes it easy to set your own lease terms based on what's best for you and your lifestyle. There are no strings attached either, meaning once your lease ends, you can turn in the car and walk away. You can also choose to lease again.
Technology is constantly growing and expanding, so cars are changing faster than ever. Since leasing makes it easier to drive a new car more often, you'll never miss out on any of the cool connectivity or safety features.
Peace of Mind
Toyota has a reputation for excellent engineering and quality-made cars. When leasing a new Toyota car in Evansville, you have the car in its prime. As long as you take the vehicle to our great service center for its regular oil changes and tire rotations, your car, truck or SUV will remain in exceptional condition. Should anything happen that requires extensive repairs, your vehicle will likely be covered by a warranty.
While it's important to try and maintain a leased vehicle's good condition, sometimes wear and tear happens. If you anticipate any damages from kids or pets, you can opt for an Excess Wear and Use Protection Plan to prevent fees at lease end.
These are only a few of the incredible perks that come from leasing a new vehicle from our Toyota dealership in Evansville. Visit us today to check out our lease offers or to test drive one of our new models!
If you're looking to lease a vehicle in Evansville, check out our awesome selection. We carry popular vehicles to lease like the Corolla and more! If you're already leasing, check out your lease return options!