The next time you need an oil change in the IL-IN-KY  tristate area, come to Kenny Kent Toyota's service department, where your car  will be in expert hands. Whether you need a car or truck oil change in  Evansville, we can assist you and we'll do it for a competitive low price! Our  certified mechanics have the quality OEM products that your Toyota deserves and  you can get an excellent discount with our current oil change coupon.
It's true that neglecting to get oil changes on time or,  worse, skipping this vital routine service, can mean trouble for your car's  engine. So if your vehicle is due, make sure you visit Kenny Kent Toyota's  express oil change center in Evansville, IN right away!
What Oil Does for Your Toyota's Engine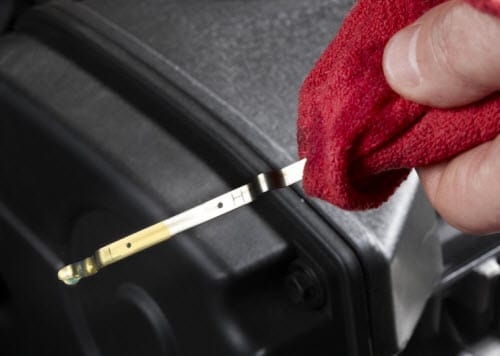 When you use our Toyota oil change coupons, you'll benefit  from savings on a service that's known to help protect car engines. There are a  number of ways in which oil keeps your vehicle's powerplant running smooth, but  it cannot work effectively when it becomes old. The duties of engine oil  include providing lubrication to metal parts, preventing sludge build up, inhibiting  rust development, cleaning and suspending debris, and transferring heat away.
When one skips oil changes, the engine can incur damage  because the oil can no longer do its job properly, and as you can see it serves  many purposes. So, if you need a lube, oil and filter change for your Camry,  Tacoma, Corolla, RAV4 or any other Toyota model, bring your vehicle to our  experts.
Schedule an Appointment at Kenny Kent Toyota
If you're looking for a place where you can get a good  price on a conventional or synthetic oil change near Mt. Vernon, Henderson or  another city local to us, visit our express  maintenance drive and let our experts get to work. You can schedule an  appointment online now using our simple and convenient scheduling form.