Where Can I Trade In My Car Near Evansville, Indiana?
There shouldn't be any mystery to trading in your vehicle. It should be a very straight forward and simple process. Our dealership in Evansville, Indiana takes great pride in keeping the process predictable and stress-free. We know buying a new vehicle can be an exhausting experience at other places. That's why we always put customers first in the process.
Maybe you aren't sure if you should trade your vehicle in or not. Did you know you can owe more than your vehicle is actually worth and still trade? We can roll over any leftover loan amount into a new vehicle. We'll first give you a quote on your old vehicle. We'll assess the exterior and interior of your car, truck, or SUV.
We'll provide you with a trade-in value so you know what to expect. We'll help you browse our amazing inventory of new and used makes and models. You can choose a few to test drive. The process is that simple. You find the vehicle you love. We'll put the numbers together and go from there. You can trade in your old vehicle today. You shouldn't have to wait. Can you imagine driving home the car of your dreams today?
How Much Is My Car Worth?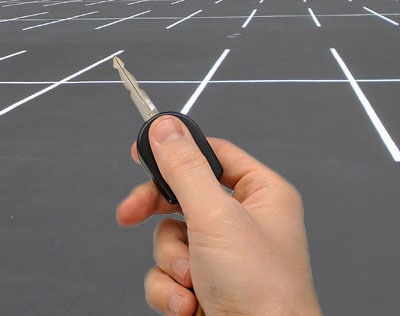 Our dealership has an extremely useful online tool to help you with your estimate before you arrive. Our online calculator can provide you with a great idea of how much your vehicle is currently worth. The overall figure may change based on several variables like condition, mileage, and history. You'll still have a pretty good estimate of what to expect from your trade-in.
What Can I Trade My Car In For?
We invite you to browse our selection of used and new inventory in the Evansville, Indiana area. We have plenty of quality vehicles to choose from. Our inventory is also constantly changing thanks to the incredible demand for great cars, trucks, and SUV's. It's important for customers to have more than a few options. That's why we always take pride in stocking our inventory with a fresh variety of makes and models.
You can drop by our dealership today to get your trade-in quote. We can assess your vehicle while you're out test driving the car, truck, or SUV of your choice. Maybe you just want to see how much your car is currently worth. We're always here to help with any of your automotive needs. We take great provide in providing an elite level of customer service from day one.