Make summer great again by scheduling professional AC repair service if your car isn't putting out the cool, comfortable air that you deserve when temperatures are their hottest. There are many minor issues that can cause the AC to malfunction or simply not work at all. Fortunately, repair technicians have the expertise to repair these issues and give you back the cool air that you deserve.
Why is My AC Leaking?
AC leaks are one of the most common problems drivers experience. Leaks are the result of moisture buildup within the AC. This buildup loosens hoses and gaskets and wreaks havoc on other areas of the AC, resulting in leaks. It is possible to experience a freon or a water leak, either of which is a sign of trouble that an AC repair expert should address immediately.
How Do You Detect A Leak?

You can glance underneath the hood at the AC components for yourself to find pinholes, cracks, or other signs of damage that may cause leaks. If you spot damage, call the pros! Of course, most people trust the experts to provide AC leak detection and repair. It's much easier to detect those leaks using state-of-the-art techniques and tools.
Is There a Problem With My AC Compressor?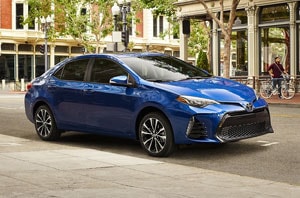 AC compressor problems are behind many of the most common issues that a driver will experience with this system. You can determine if the AC compressor is working by turning the temperature to high and checking to make sure that it is engaging with the clutch. If not, the clutch may need replacing the compressor could be bad.
What is Black Death?
It isn't the plague that you might remember from generations ago, but it is as close to a plague as your car can experience. When Black Death occurs, the entire AC system is damaged and broken down by metal particles, freon, and other debris after refrigerant breakdown occurs. It is a very serious and costly AC problem that you can prevent by utilizing professional preventative maintenance services every year!
Why is My AC Air Cool But Not Cold?
If the AC puts out cool air but it still isn't as cold as it should be, the problem may be an issue with the radiator or the condenser. Restrictions between the condenser (bugs, dirt, etc.) are oftentimes causes of cool but not cold air in the car. The problem could also stem from a dirty cabin air filter.
What's the Price to Repair an AC?
AC repair costs are not set in stone and usually, every job is unique to the next, and so is the price. Rest assured the amount that you spend for AC repair is minimal, especially considering how luxe cool air makes you feel. Check out our coupons and look for other service specials to get AC repair at the best price.