For more than three decades, our dealership has had a motto of "doing things the right way," and that includes providing our customers with the most up-to-date information about the auto industry. Kenny Kent Toyota is determined to be your dealership of choice, and we earnestly believe in empowering our customers. As always, our dealership is striving to be your direct source for all your auto-related experiences. So, with the unveiling of the Toyota bZ4X SUV Concept, it's our pleasure to provide you with the latest details about this exciting new vehicle. Find out why the Toyota bZ4X Concept solidifies the automakers' global commitment towards carbon neutrality by 2050!
A Bold and Expansive Vision
Because of Toyota's commitment to achieving a future of carbon neutrality and alternatives for zero-emissions powertrain technologies, the automaker has already become a leader in electrification. And with the introduction of the Toyota bZ4X Concept, the all-electric vehicle becomes a huge step towards accomplishing that goal. In the United States, there are nearly 40 percent of alternative powertrain vehicles sold, which include battery-electric, hydrogen fuel cell electrics, hybrids, and plug-in hybrids. And Toyota has envisioned an expansion that ensures at least 70 electrified models globally by 2025. The vision helps to propel the automaker towards its mission of carbon neutrality by 2050.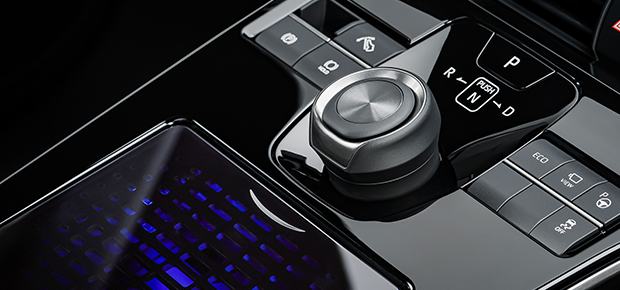 Innovative Technology with Safety in Mind
With a robust electrified portfolio, the Toyota bZ4X Concept adds to the products and technologies that customers have long been waiting to become available. And for Toyota's customer-centered approach, the intention is to meet the diverse needs of the buyer. The Toyota bZ4X Concept features a distinctive design, which they purposely engineered with ample interior space and a long wheelbase with short overhangs. Enhancing driver comfort and confidence while driving is a top priority with the Toyota bZ4X Concept. Toyota included a steering wheel that not only helps to expand a broader sense of space but also to increase visibility.
The idea is to aid in safe and secure driving. The low position of the instrument panel adds to the safety of the vehicle, and the precise location of the meters is also purposely designed for safer functionality. And with plans to produce the Toyota bZ4X in other countries soon, the expectation is that Toyota will begin worldwide sales of those models by mid-2022. Details of the Toyota bZ4X being available in the U.S. has yet to be determined. However, the Concept already coveys the legendary dedication by Toyota for quality, durability, and long-term reliability (QDR).
If you would like to learn more about the Toyota All-Electric SUV Concept, be sure to reach out to our dealership. We'll be more than happy to provide further details!